Alphabet Monogram Letter U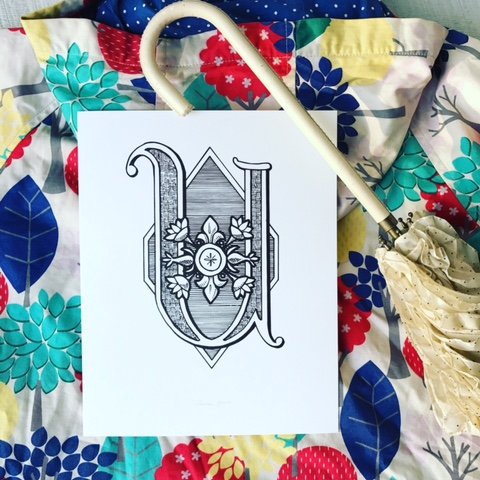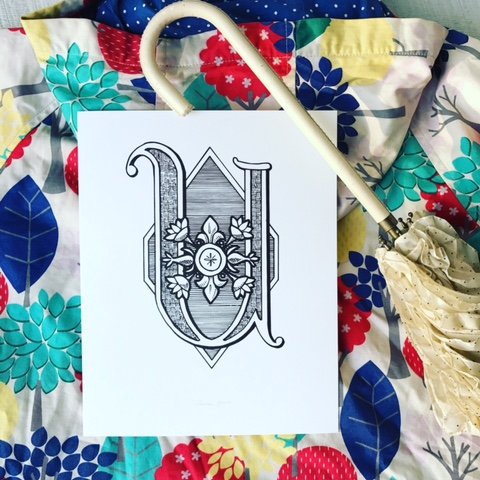 Alphabet Monogram Letter U
Each Monogram is printed in rich ink on white felt paper. Size: 8x10 Ships within 7-10 business days.
umbrella
It goes up with a pop; its curved ribs keep you dry. Its cloth roof folds with a sigh and the *snap of a little cloth strap. —J. Updike
Intricately hand drawn letter monogram. Use it to decorate a baby's room, celebrate a graduate, commemorate a wedding, or as a custom coloring page.